One of the biggest concerns that I hear from readers about Bible journaling is that all of the supplies can be so expensive, but I'm here to tell you that you have many Bible journaling supplies in your home, already!
Today, I'll begin a several part series on using household items for Bible journaling. In the process, you'll learn some Bible journaling techniques that may be new to you.
For this first post in the series of Bible journaling with household objects, we will explore using Q-tips!
For the main Bible journaling techniques using Q-tips, you'll need just a handful of Q-tips and some paint. For most of these, I used the cheap acrylic paint from Wal-mart (either American Crafts for Apple Barrel) as well as clear gesso and some paint brushes.
As I've shared in previous posts about Bible journaling, if you are using a wet medium (such as acrylic paint or a paint marker, for example), you'll want to coat your Bible pages with clear gesso first. It protects the page from tearing and bleed through.
While you can use a paint palette (here are some great really cheap ones that I use), often, I just use a paper plate.
In this post, I'll be sharing three projects that I created using mainly Q-tips and paint!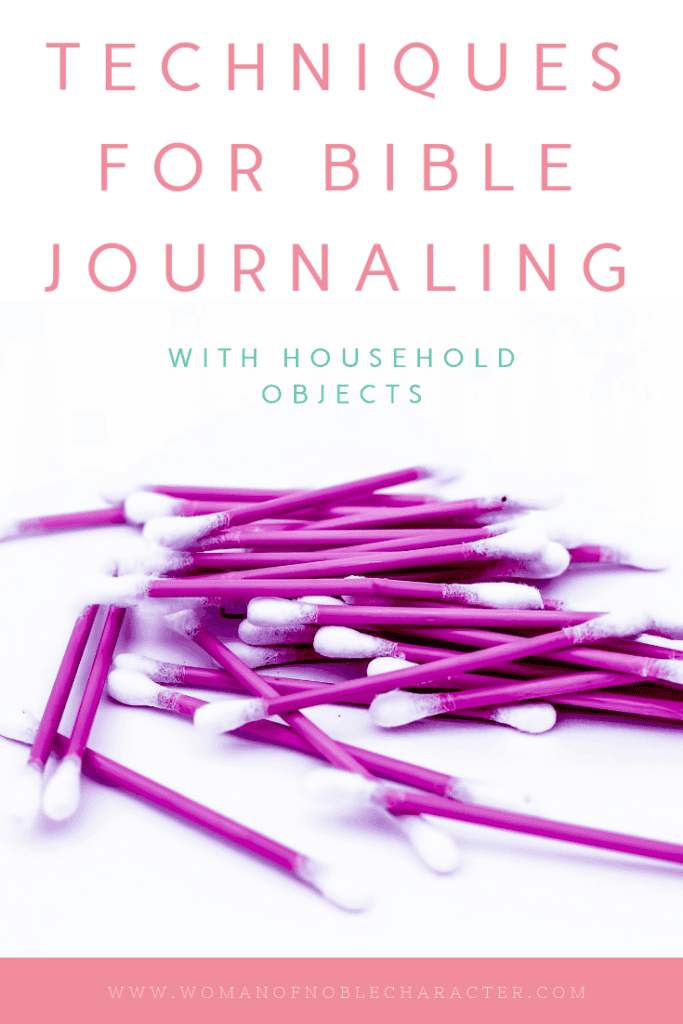 Bible Journaling with Household Objects – 4 Fun and Easy Projects
Painting with Q-Tips Project 1 – War Binder Cover
The first is the cover of my newest War Binder. I included this project as I often add an art or Bible journaling page to my War Binder and loved this technique.
I did not gesso the cover of this binder as it was already quite sturdy. (I used the Stampin' Up! Kraft 6 x 8 binder).
I started by drawing simple stems with an alcohol-based marker (you can use any marker – especially if you prep your page by using clear gesso).
Next, I grabbed a small handful of Q-tips and wrapped a rubber band around them to hold them in place.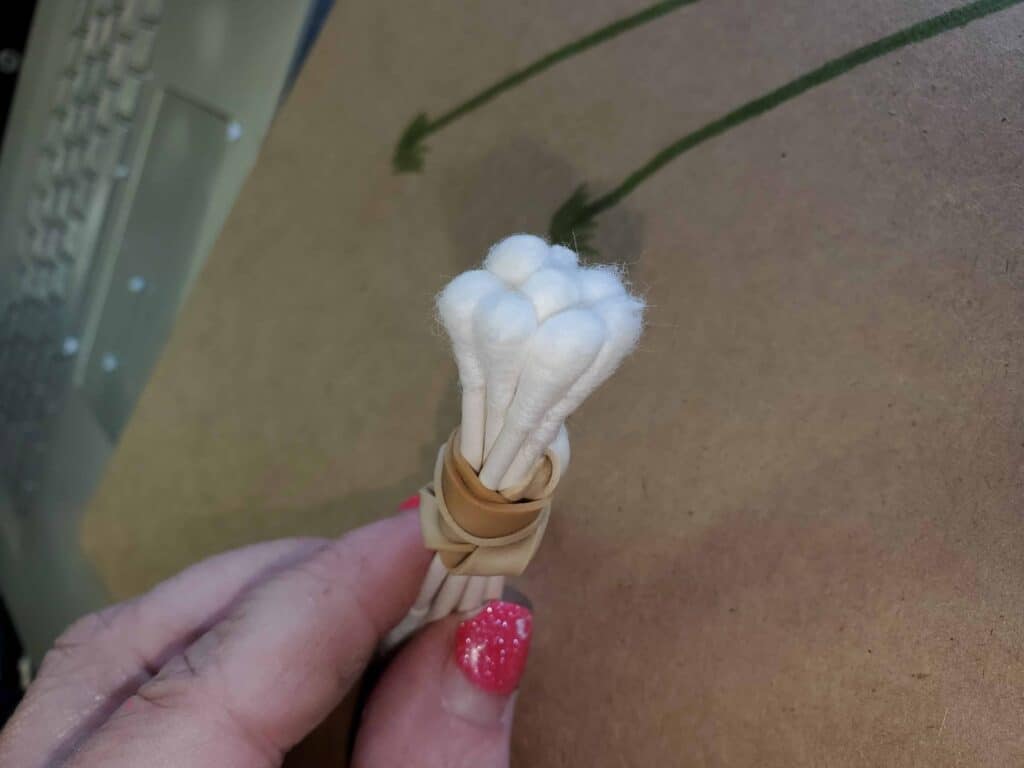 I then, poured a small amount of white acrylic paint and pearlized paint on a paper plate.
Next, I dabbed the Q-tip bunch into both paints, tapped it on scrap paper (to get the excess paint off) and then "stamped" using the Q-tips in a circular pattern to create the dandelions.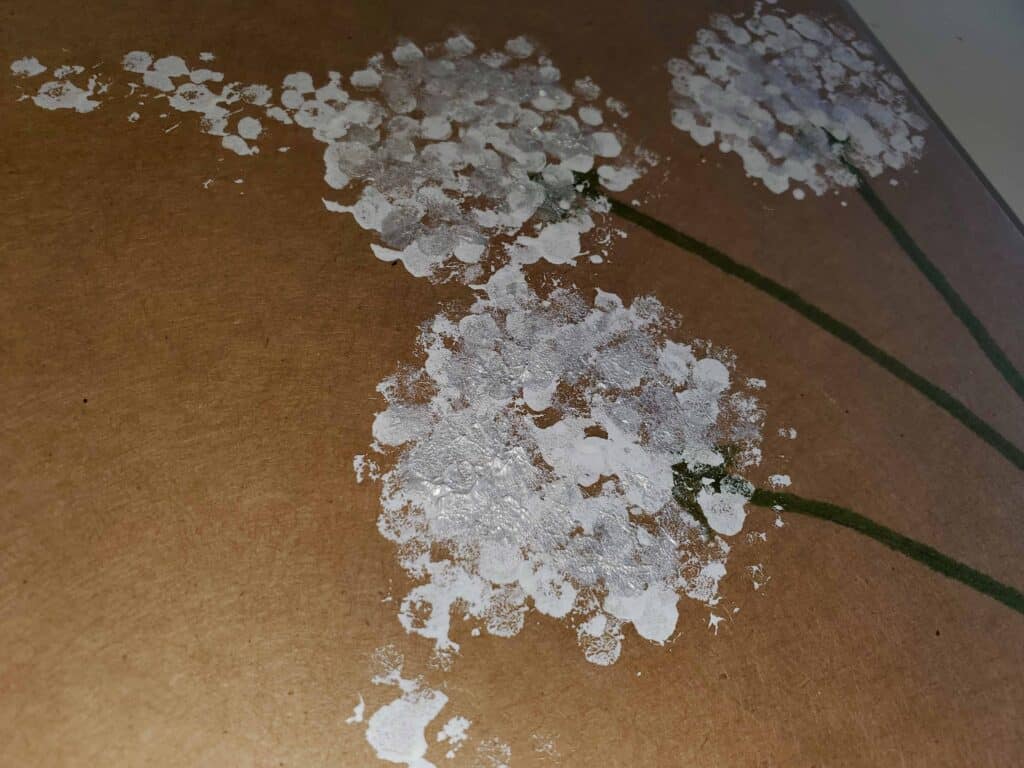 Finally, I added the title with hand lettering. That's it! Super easy. Here's my finished cover.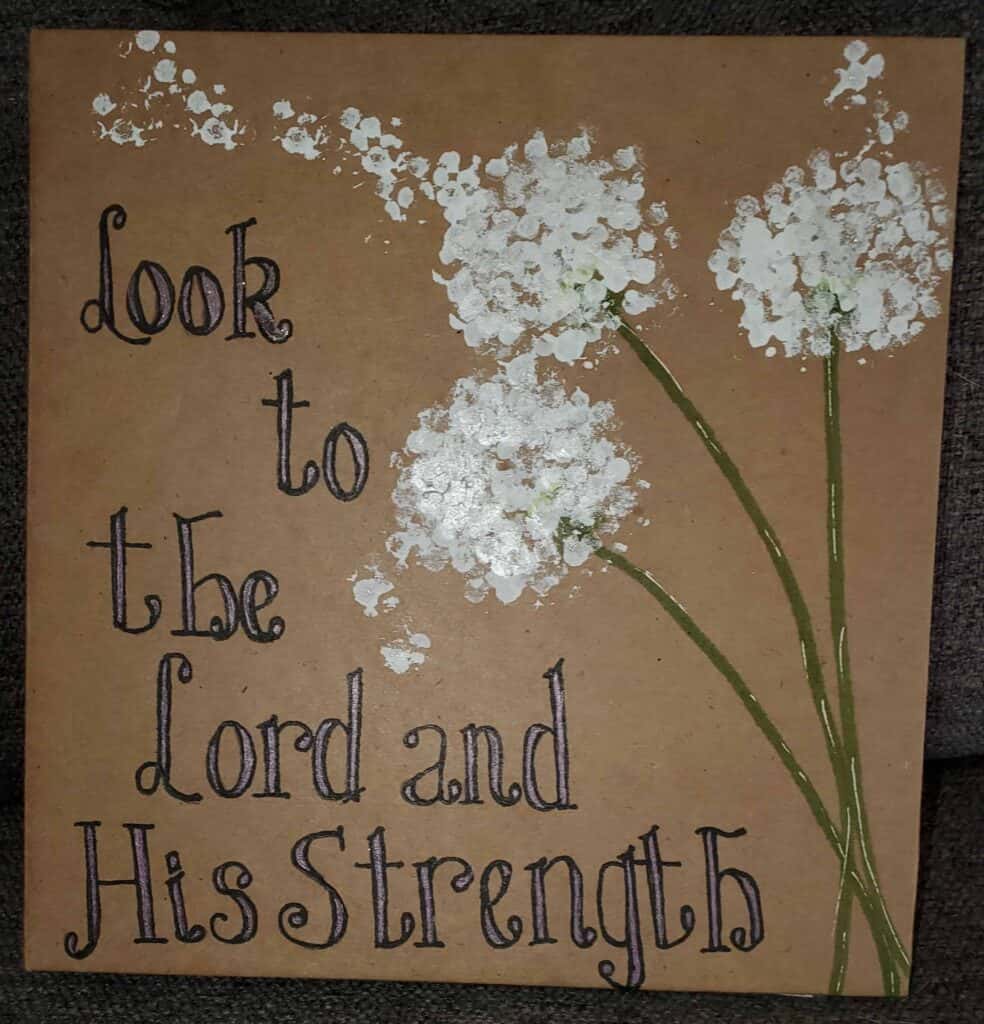 Painting with Q-Tips Project 2 – Yellow Wildflowers
This is another super easy Bible journaling technique with Q-tips. Here, we will create simple wildflowers.
Just like the last project, I started by drawing simple stems for the flowers.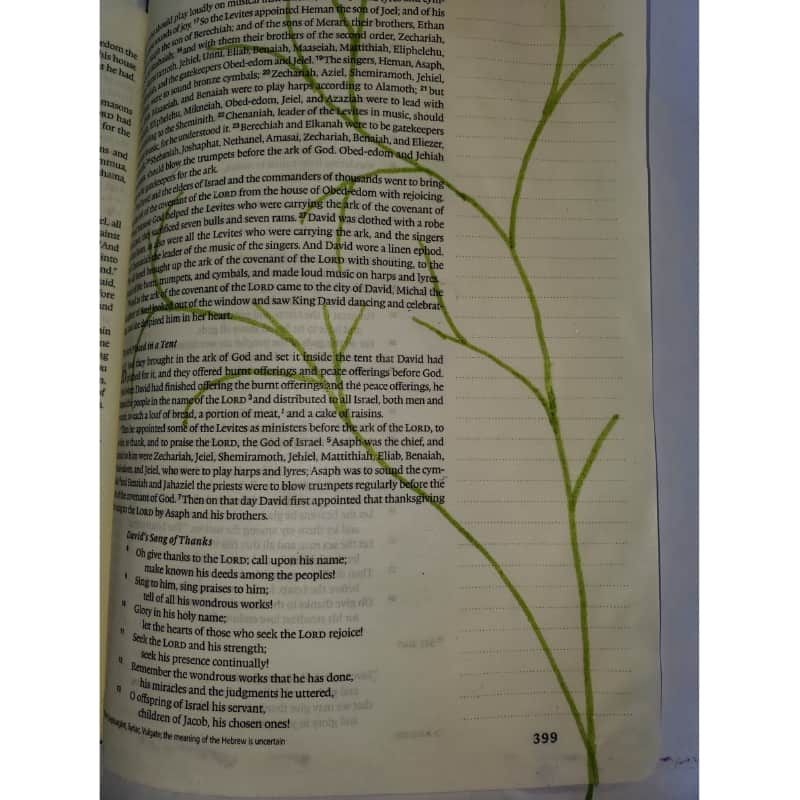 Next, I added some vibrant yellow paint to my "palette" and used just one Q-tip to randomly "stamp" the blossoms onto the flowers.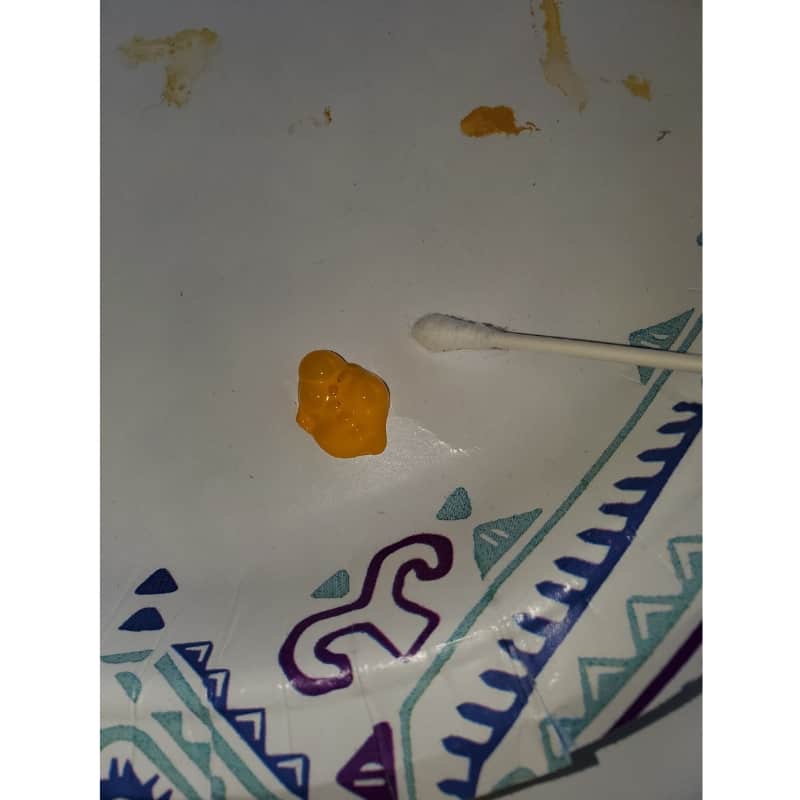 After adding the lettering, it was finished! (Don't mind the pencil marks in the lettering, which I forgot to erase before I took the photo)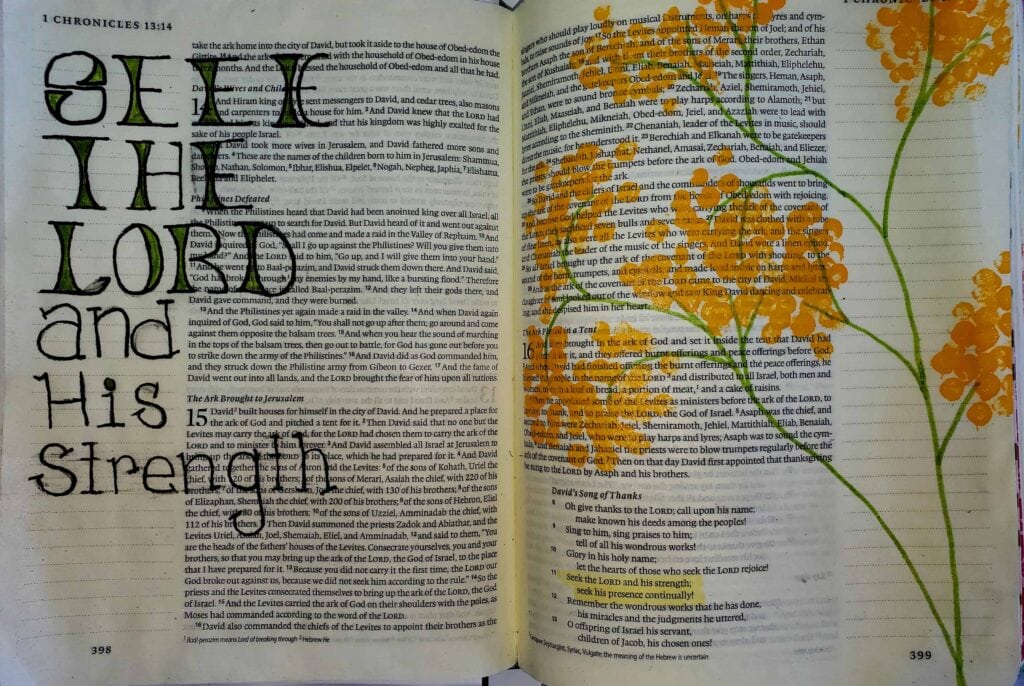 Painting with Q-Tips Project 3 – Purple Lilacs
This was a fun one to create! I used the same technique as I did in project 1 (the bunch of Q-tips to stamp).
For this project, I selected four different shades of purple paint and placed a bit of each on my palette.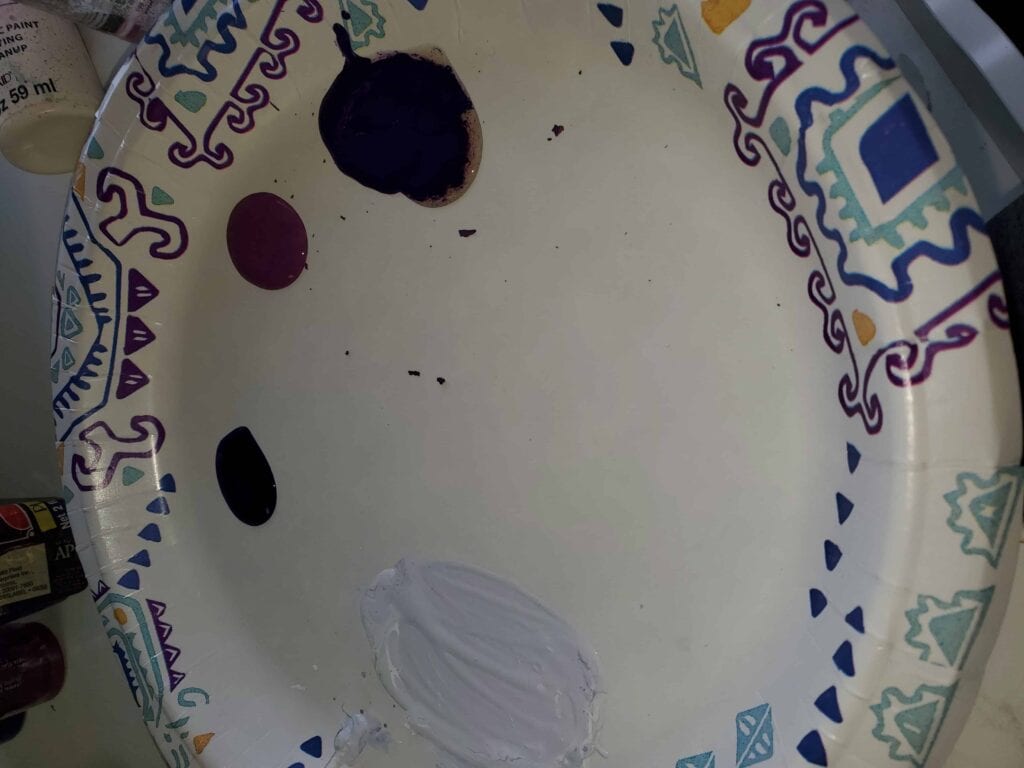 Then, as before, I took a handful of Q-tips and wrapped them together with a rubberband.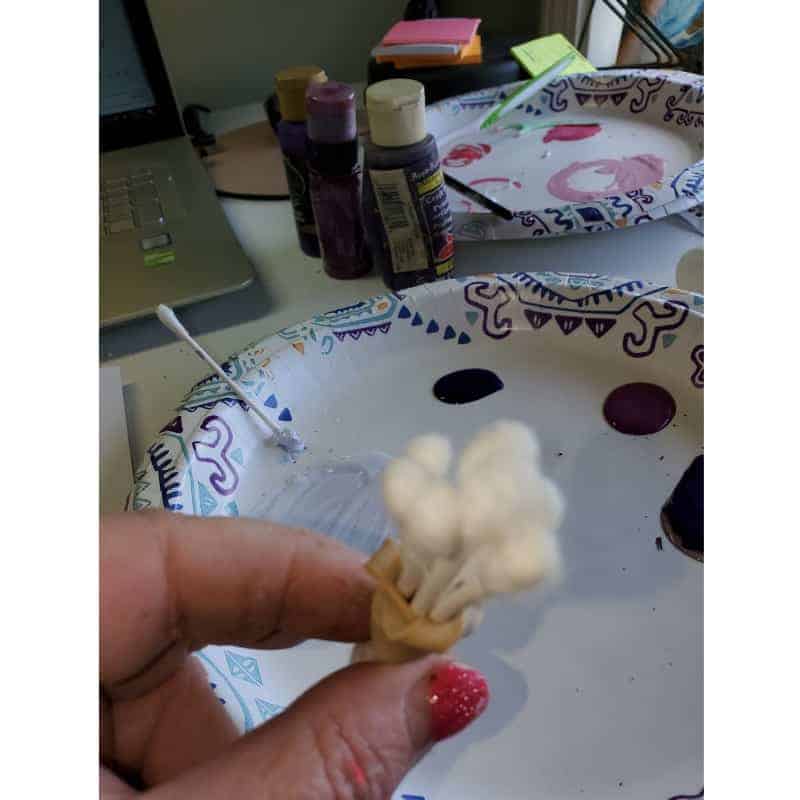 For the lilacs, I added the stems and leaves after I painted the lilacs with the Q-tips.
Dabbing the Q-tip bunch in each of the paint colors (I rotated the Q-tip bunch as I went so as not to get all of the shades mixed), I stamped with the Q-tips. I made the bottom wide and went more narrow as I went up.
(The red in the photo is my washi tape edging at the beginning of each chapter in my Bible journaling Bible)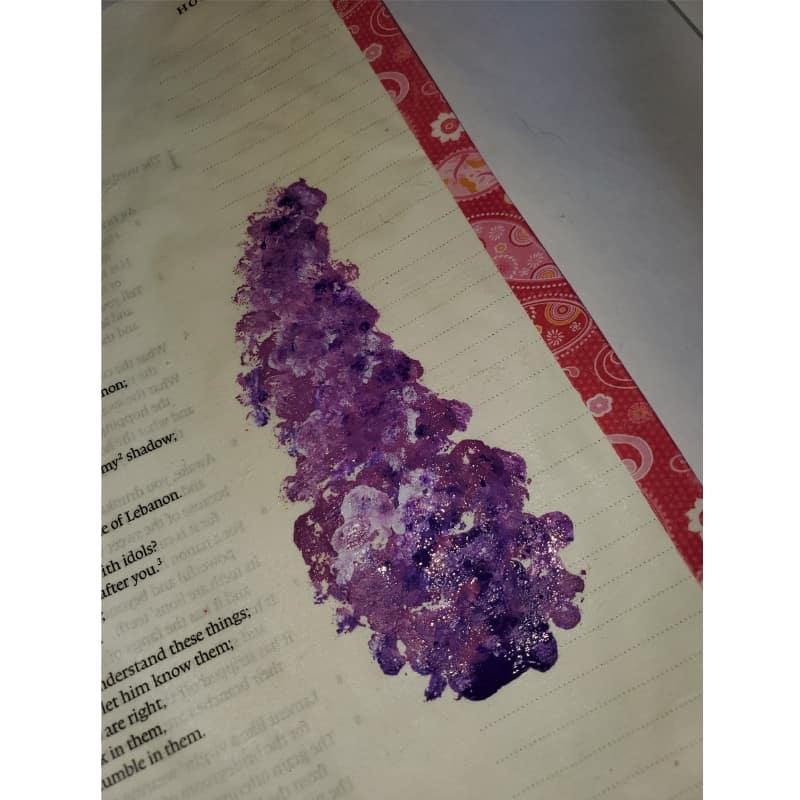 Once the lilacs were painted, a drew the leaves and stems with an alcohol-based marker.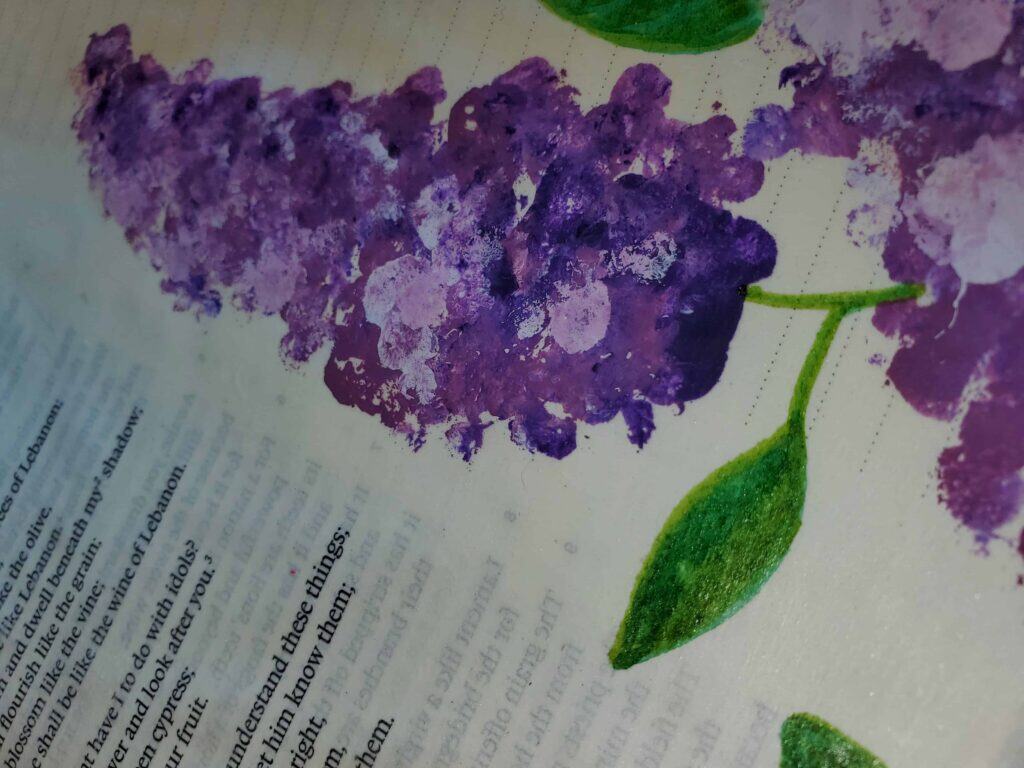 I added some detail to the leaves and the title and completed the page.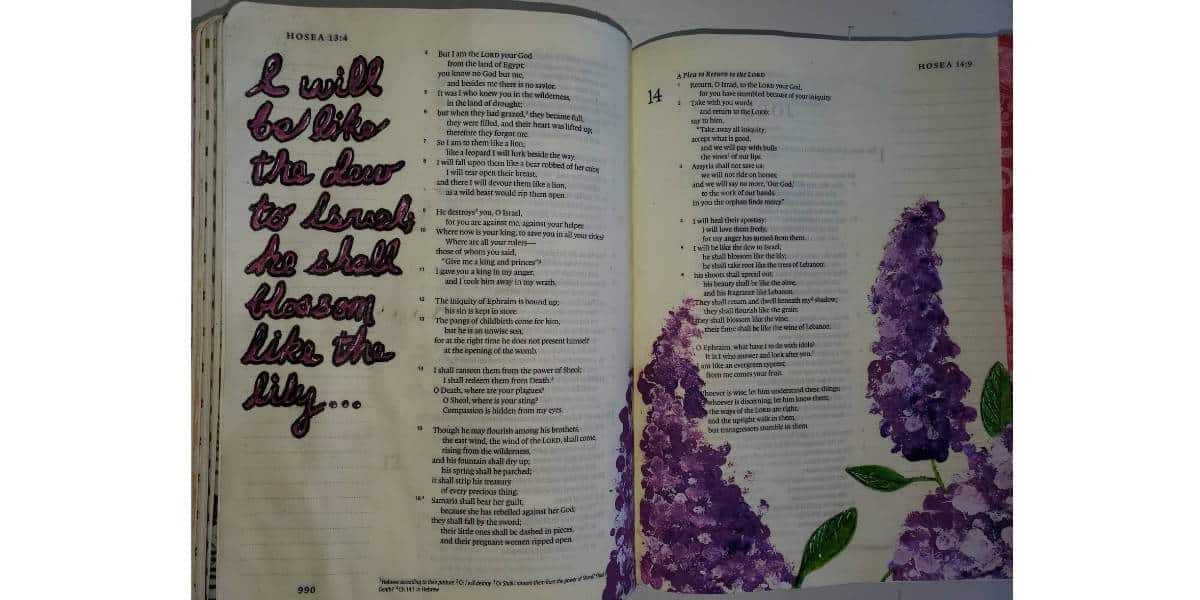 Painting with Q-Tips Project 4 – Wheat
For the last project in the series of Bible journaling with household items: painting with Q-tips, I use the q-tip to paint with – just like a brush.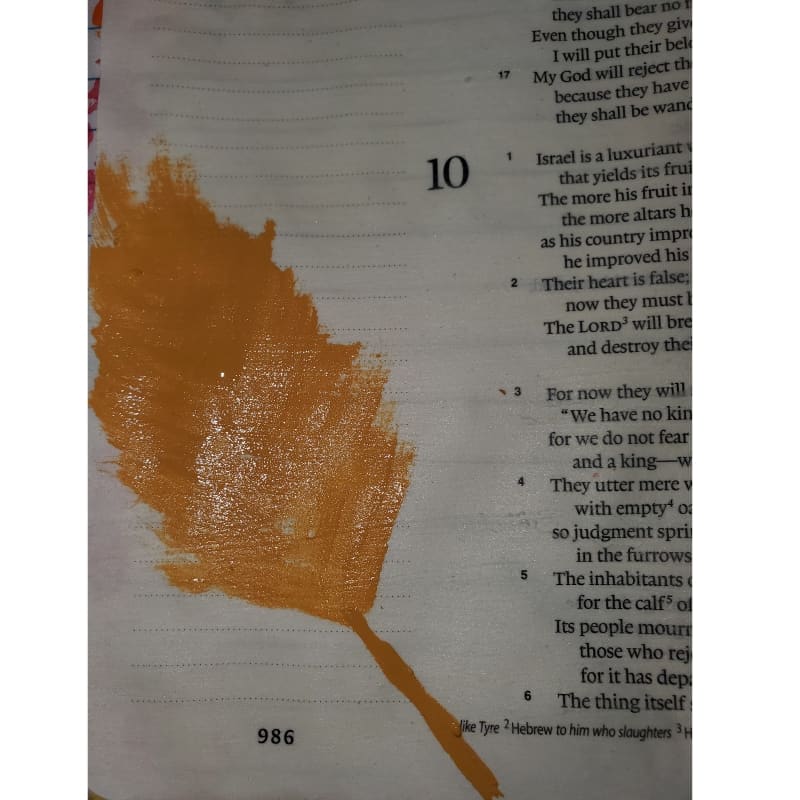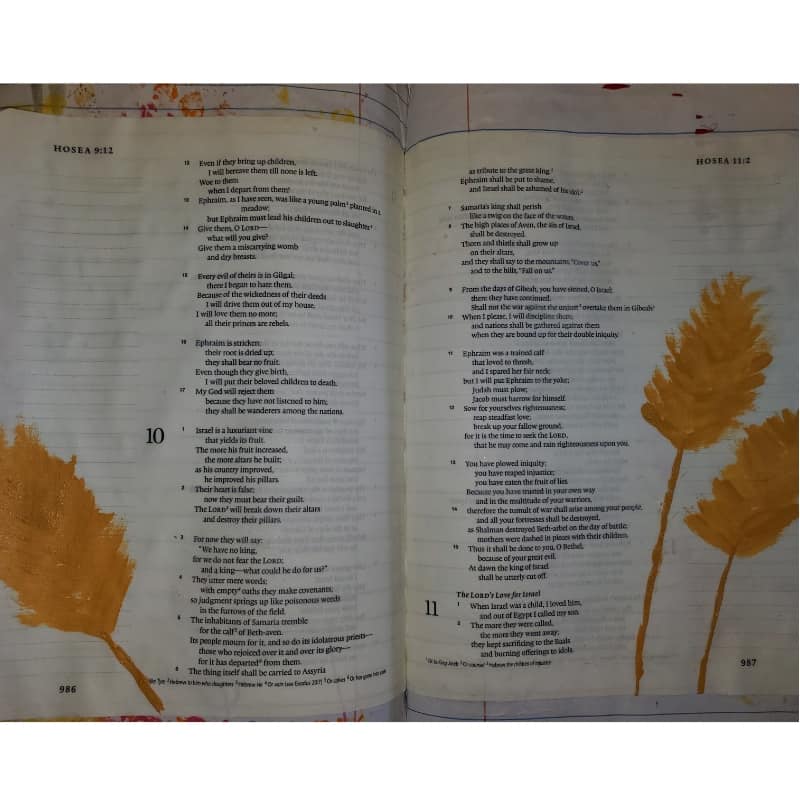 This page isn't finished yet. I've added some small details with a white pen to the leaves but have more to do (not sure what that is, yet, though!) and add the verse with hand lettering. Here's what I have, so far.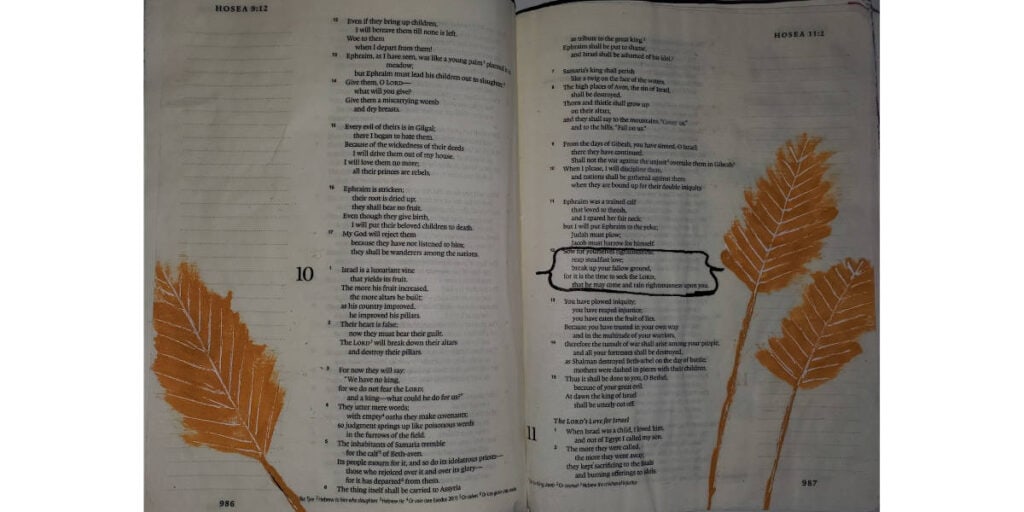 See? You don't need loads of expensive supplies to create beautiful pages in your Bible. You can do Bible journaling with household objects and love the results! Remember, the most important thing about Bible journaling is doing it as an act of worship. Not worthy to hang in a museum? That's fine. God knows your heart, sweet friend!
For the next post in the series of Bible journaling with household objects, we'll tackle tea, forks and napkins!
Have you tried Bible journaling with a household object? What did you use? I'd love to see your pages!
Are you going to try painting with q-tips? Which of the above pages is your favorite? Comment below or shoot me an email at: sue@womanofnoblecharacter.com
Want to have fun with forks, napkins and tea in your journaling Bible? You'll love this post.
Because of Him,
Sue